The ruin of Mahee Castle on Mahee Island, County Down
On Mahee Island in Strangford Lough, guarding a bridge and the only land crossing to the island, stands Mahee Castle. The name 'Mahee' is derived from Mochaoi who was the saint traditionally considered to have founded the monastery at Nendrum, the ruins of which are just a short distance away.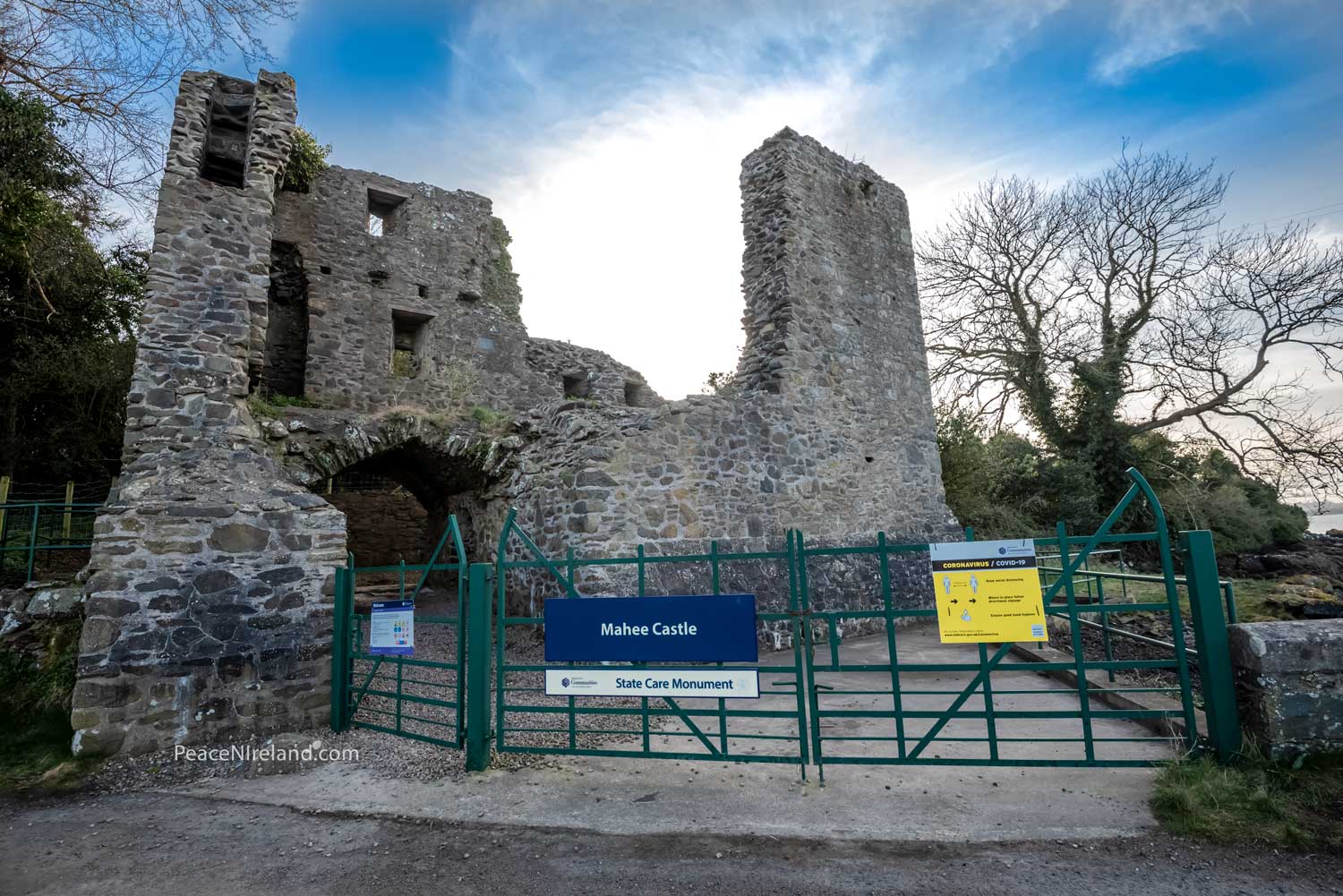 The castle was built by Captain Thomas Browne, an English soldier, and is conventionally dated to c.1570.  Archaeological excavations were carried out at the castle during 2001 and 2002, which included detailed stratigraphic sequencing. This revealed remnants dating to the Late Mediæval period, meaning that the building could have existed before 1570. The archaeological finds consisted of shells and animal bones, knives and an array of pottery ranging over several centuries. Large quantities of modern glass were found, in addition to flint and pot shards.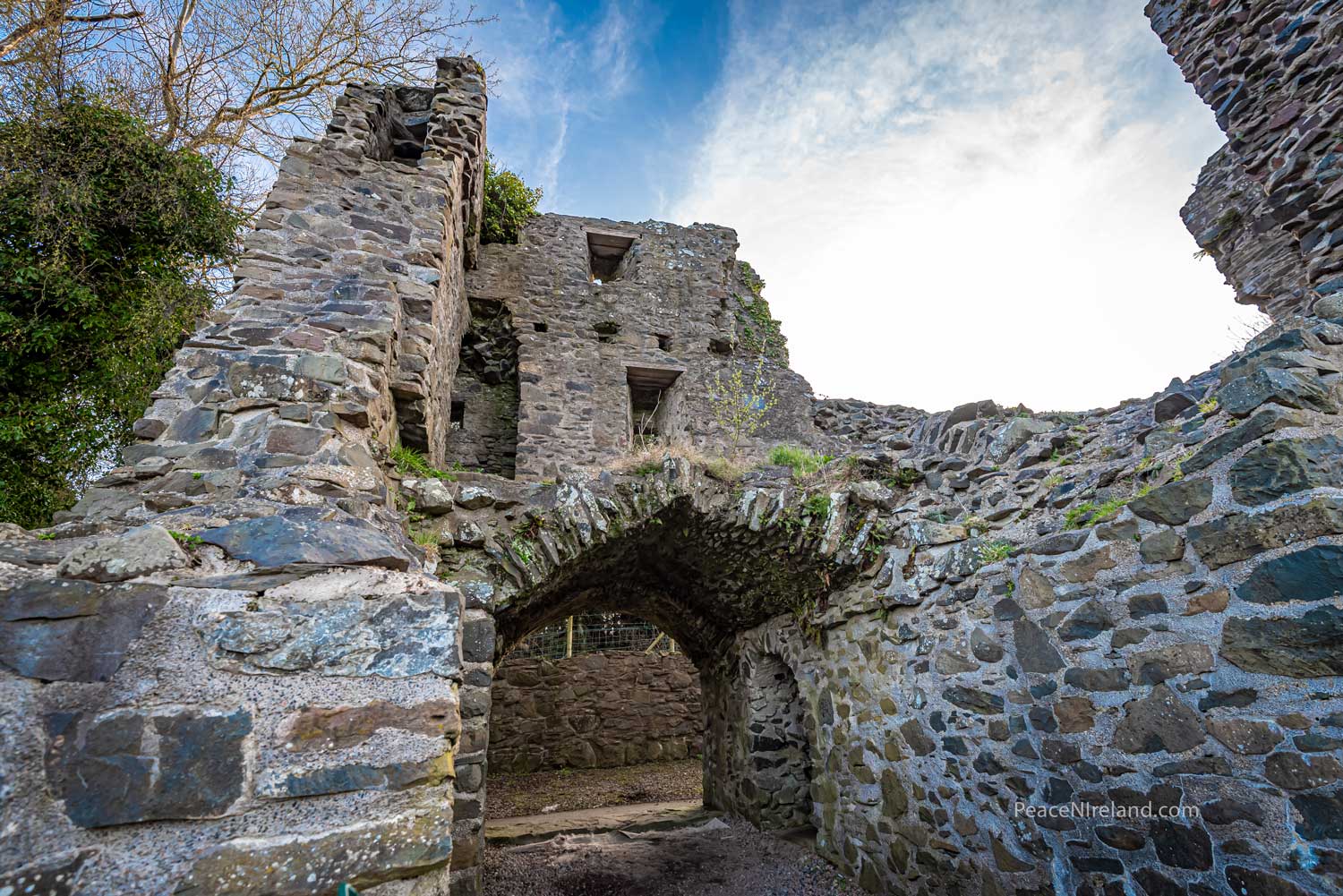 By the early 17th century, the castle was abandoned and fell into disrepair. In 1923, H.C. Lawlor and the Belfast Natural History and Philosophical Society partly renovated the tower house which is three stories tall, although little remains of the upper floors. As part of this work, ivy was removed from the wall, cracks were grouted with cement, the top was waterproofed and a buttress wall was built to support the northeast corner of the tower.
Mahee Island is the largest island in Strangford Lough, and is situated five kilometres to the southeast of Comber.