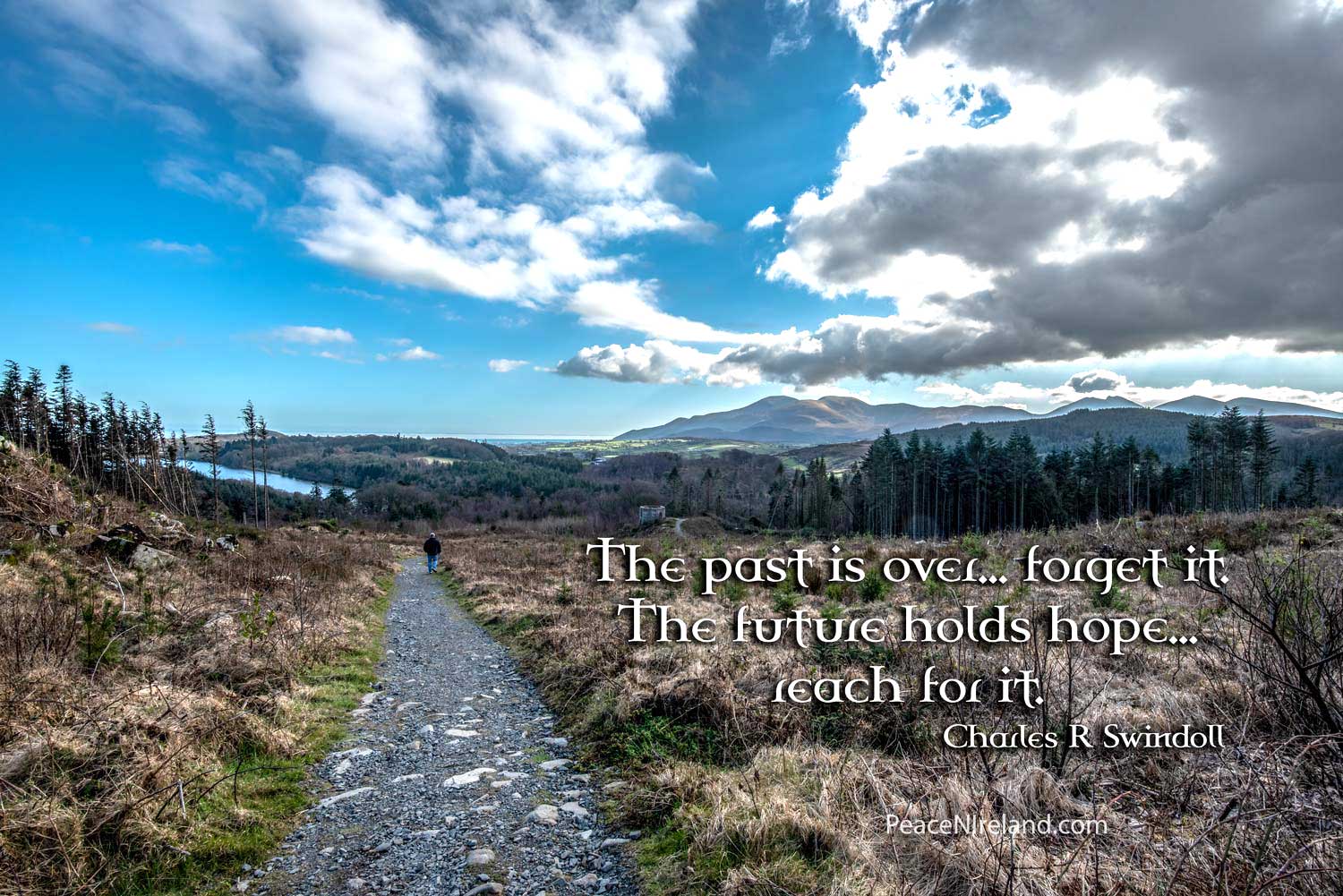 With a view of the mountains and a nearby lake, this has become a favourite place for people to get away from it all during COVID restrictions and the current period of lock-down. Yesterday, (Tues 6th April) was the last day of the traditional Easter holidays. Here in Northern Ireland in normal times, many would have made a day-trip to the North Antrim coast or other seaside resort for a break.
This year, the Easter period has been much different. Travelling anywhere for leisure purposes where there are likely to be crowds, is discouraged; so thankfully, places like this forest exist. With statistics recording an increase in mental health problems during the lockdown period, it may help to spend some time in a different environment, preferably one that's conducive to de-stressing.
2020 has been a most difficult year for many. Loss of life and livelihoods have been part of the package of the COVID pandemic. In today's quote from Charles Swindoll, he advises us to put the past behind, and look to the future with hope. This may not be an easy thing to do, but thankfully there are natural resources that can help. Forests, lakes, the sea, and places of quietness and solitude can help de-stress the mind and give us hope for a better future.
Charles Swindoll is the former president of Dallas Theological Seminary and the author of more than 70 books. He is also the founder of the radio programme, "Insight for Living" which is aired on more than 2000 stations as well as being webcast.