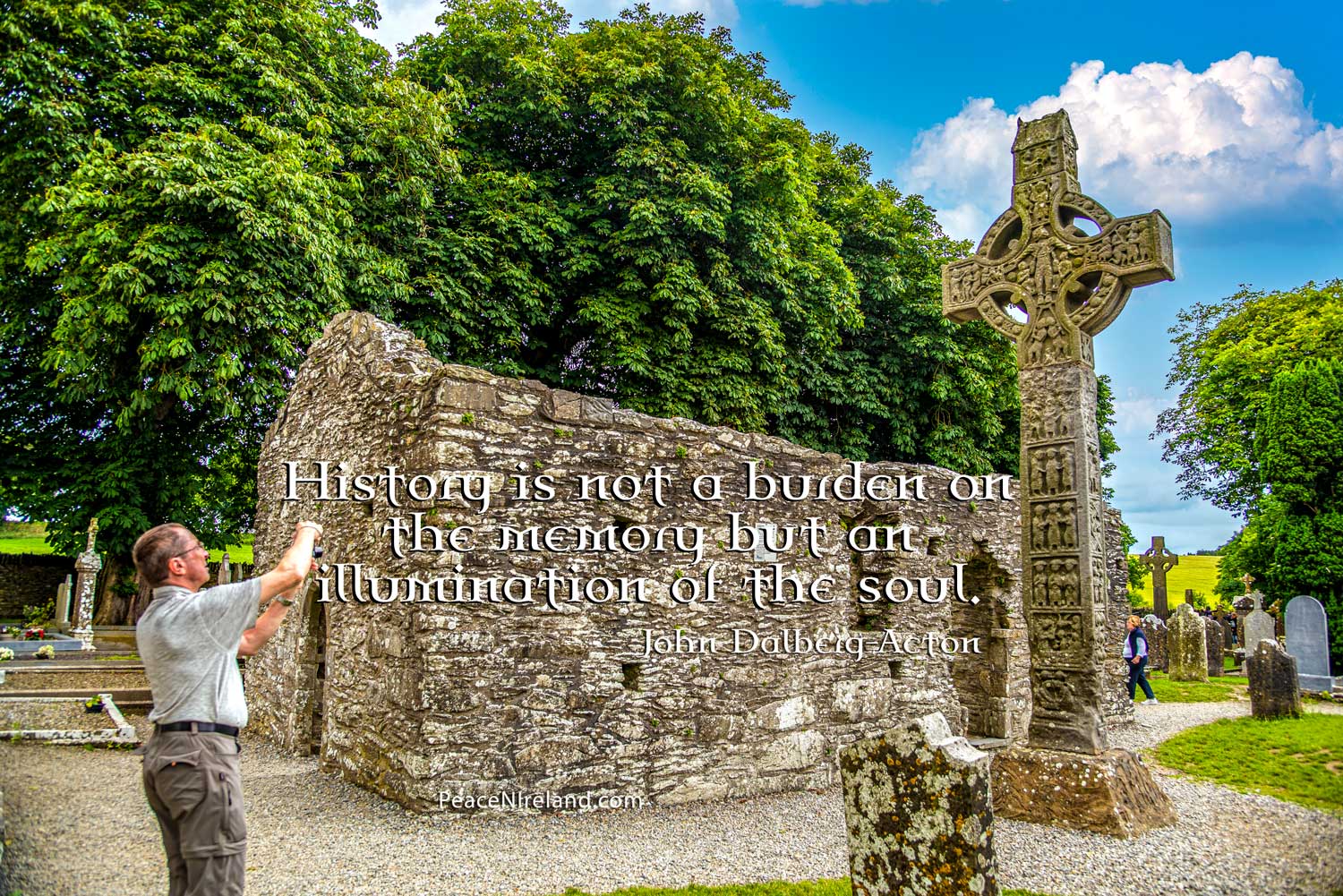 High cross at the remains of an early Christian monastic settlement in County Louth.
This site which is a favourite with tourists, is a monastic settlement located at Monasterboice in County Louth. It was founded in the late 5th century by Saint Buite who was one of St. Patrick's original followers. The cross above, known as the Tall Cross, stands at seven metres or twenty-two feet high, making it the tallest of the Irish crosses. The engravings depict stories from the Old and New Testament that would have been used to educate early Christians.
Also at Monasterboice, standing 5.2 metres high, the cross of Muiredach. This 'west face' depicts scenes from the New Testament and there are also scriptural panels on the sides.