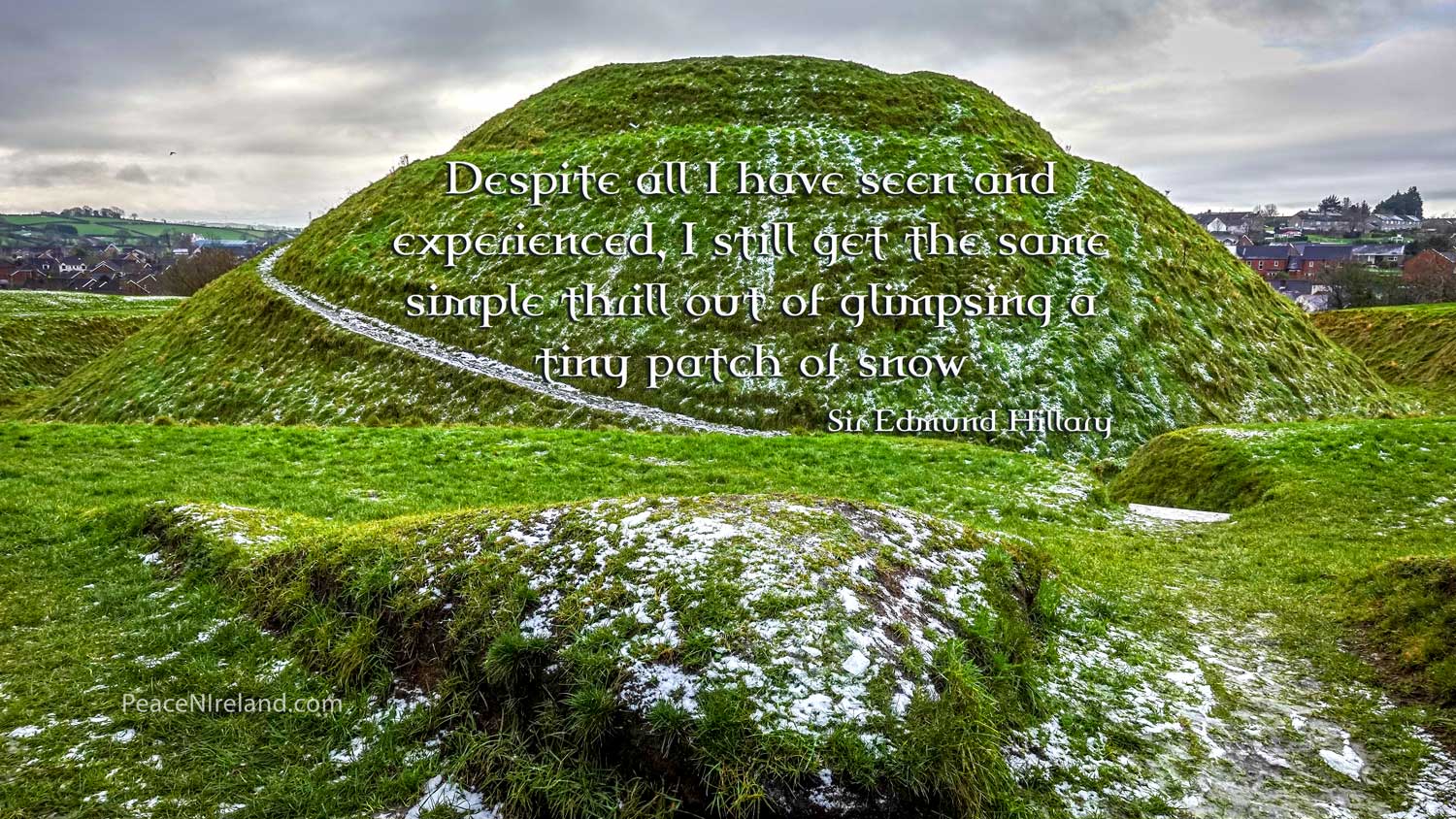 Dromore Motte and Bailey, County Down
This Motte and Bailey is situated at Mount Street, on the outskirts of Dromore – a small market town in County Down. It dates from the 13th Century and was constructed by a famous Knight, John De Courcy, after the Norman conquest .
Motte and Bailey defences were common in the Middle Ages. The French word "motte" means "mound." They usually consisted of an earthen mound on which knights would build a defensive building, often a tower built from wood or stone. This would then serve as a lookout and provide a vantage point from where archers could fire arrows at any enemies that might be approaching.
This Dromore mound is a good example of a surviving  Motte and Bailey. It would have been constructed with wood, around forty feet high with a rectangular bailey 100 feet wide. Little remains of the original fortifications, but it is nevertheless an imposing landmark which can be accessed by the public.