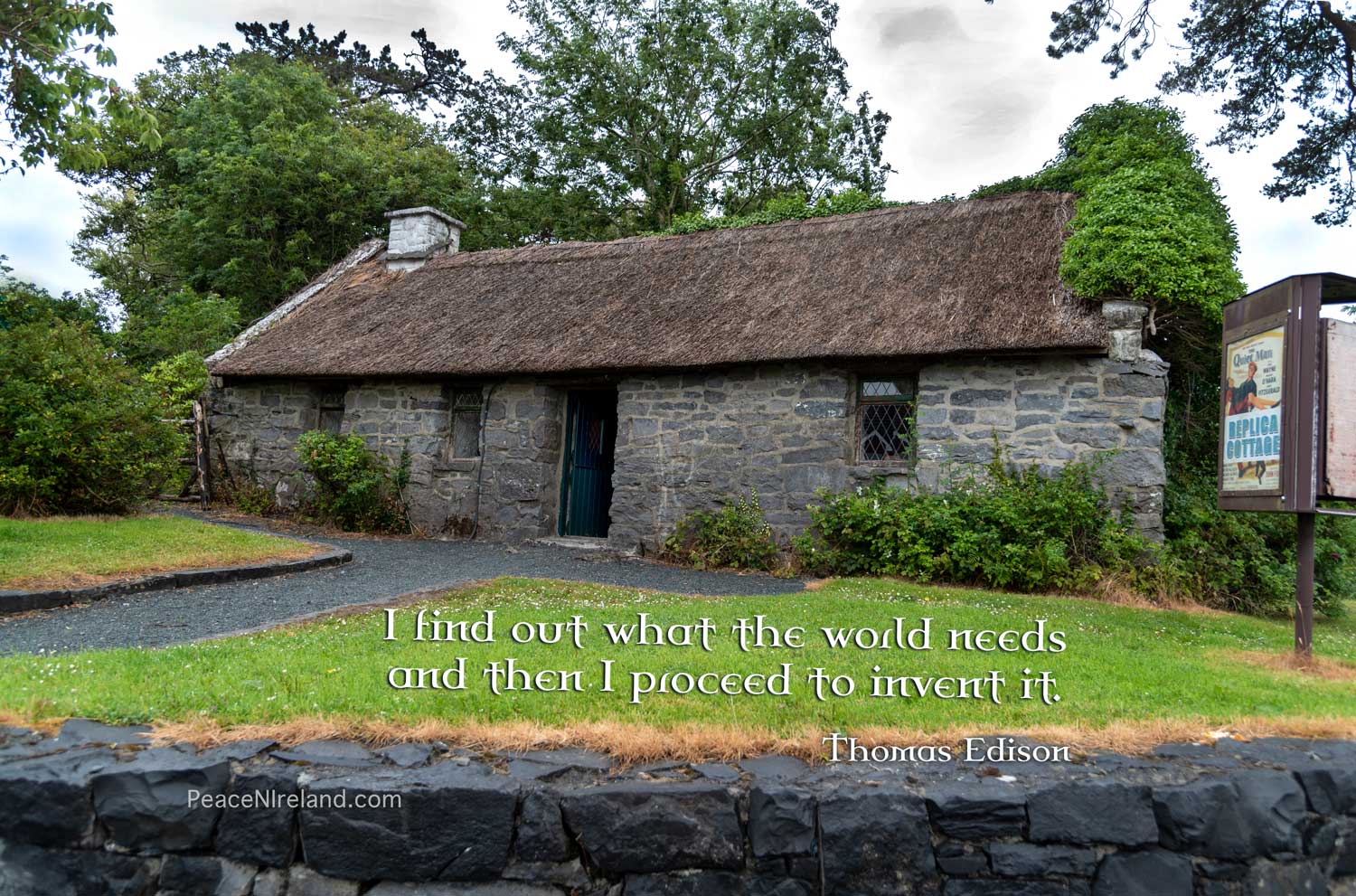 Replica of the cottage used in the filming of The Quiet Man in Connemara, County Galway.
In 2013, The Quiet Man (1952), directed by John Ford and starring John Wayne and Maureen O'Hara, was selected for preservation in the United States National Film Registry by the Library of Congress as being "culturally, historically, or aesthetically significant". 
The film won the Academy Award for Best Director and for Best Cinematography. Part of the film's appeal was the lush Irish countryside captured by cameraman, Winton Hoch. Nearly seventy years later, the film still has popular appeal and the Connemara cottage pictured above, remains a popular tourist attraction.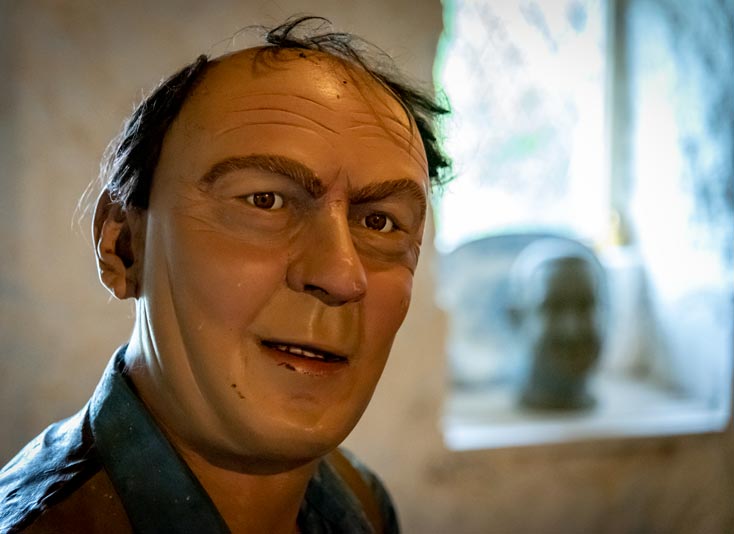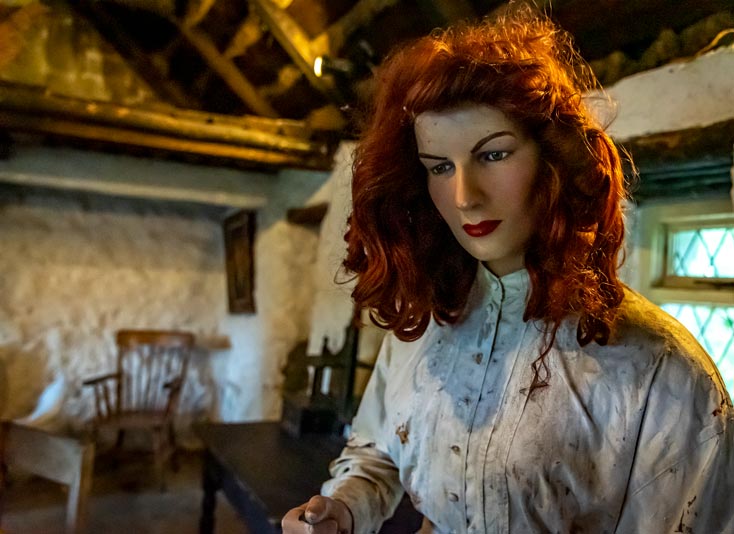 Stills from the permanent display inside the cottage in Connemara